Kyocera features at Pack Print International Exhibition 2022 Bangkok, the largest printing exhibition in Southeast Asia
December 20, 2022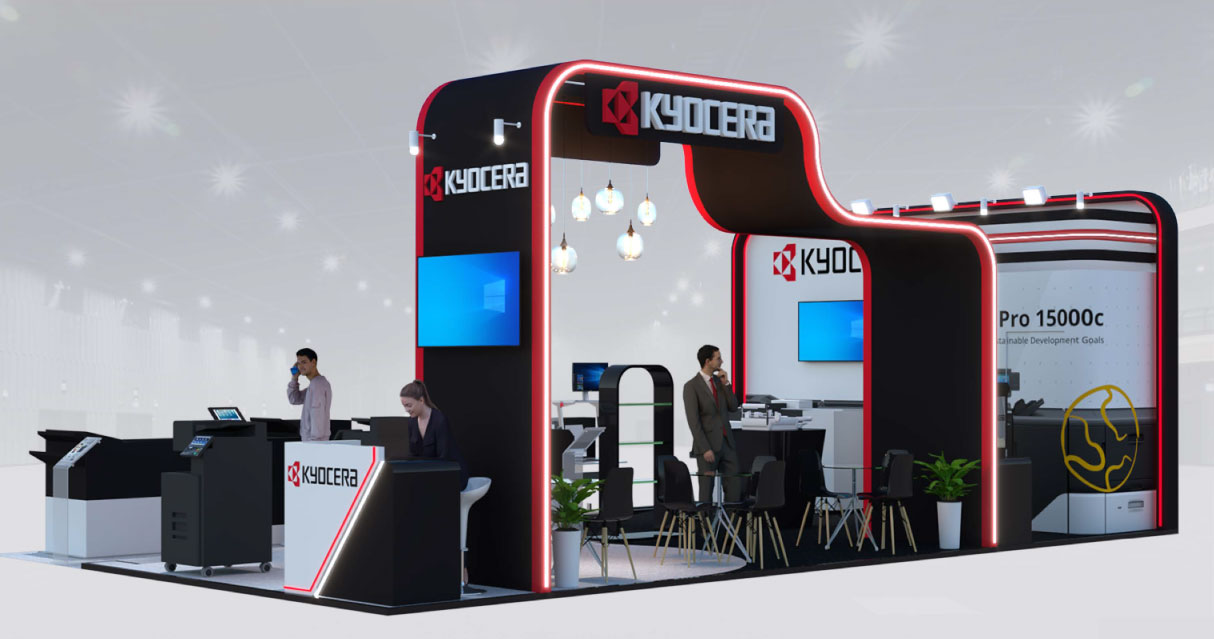 Kyocera Document Solutions Thailand (President: Yoshihiro Oyama) exhibited for the first time at the Pack Print International Exhibition 2022 Bangkok, held in Bangkok from October 19 to 22.

In order to expand its business within the document equipment business, Kyocera has newly entered the commercial high-speed inkjet business within Thailand from 2021. The organisation exhibited its TASKalfa Pro 15000c, an inkjet production printer developed off the technological expertise Kyocera has cultivated in its award winning line-up of MFPs and printers.

The exhibition is held every two years and is the largest printing-related show in Southeast Asia, attracting approximately 20,000 visitors from 62 countries. The TASKalfa Pro 15000c, exhibited at the show, offers ease of operation, maintenance, and high image quality, as well as the productivity and durability required for small to large printing. The device features digital printing applications, which are in high demand in the commercial printing market, and offers reduced running costs.

During the event, participants were able to experience the capabilities of the products through live demonstrations, which had an immediate impact on how this device can revolutionise their business with Kyocera's device in the digital inkjet market.

The Kyocera Document Solutions Group will continue to provide solutions to customer challenges in the commercial printing market by leveraging its technological capabilities around the world.

About TASKalfa Pro 15000c
Inkjet color production printer with non-stop printing at 9,000 sheets per hour and durability ideal for high-volume printing.