TASKalfa Pro 15000c
The TASKalfa Pro 15000c prints on a wide variety of media sizes, weights and types, expanding the range of printing applications.
Supports a wide range of media handling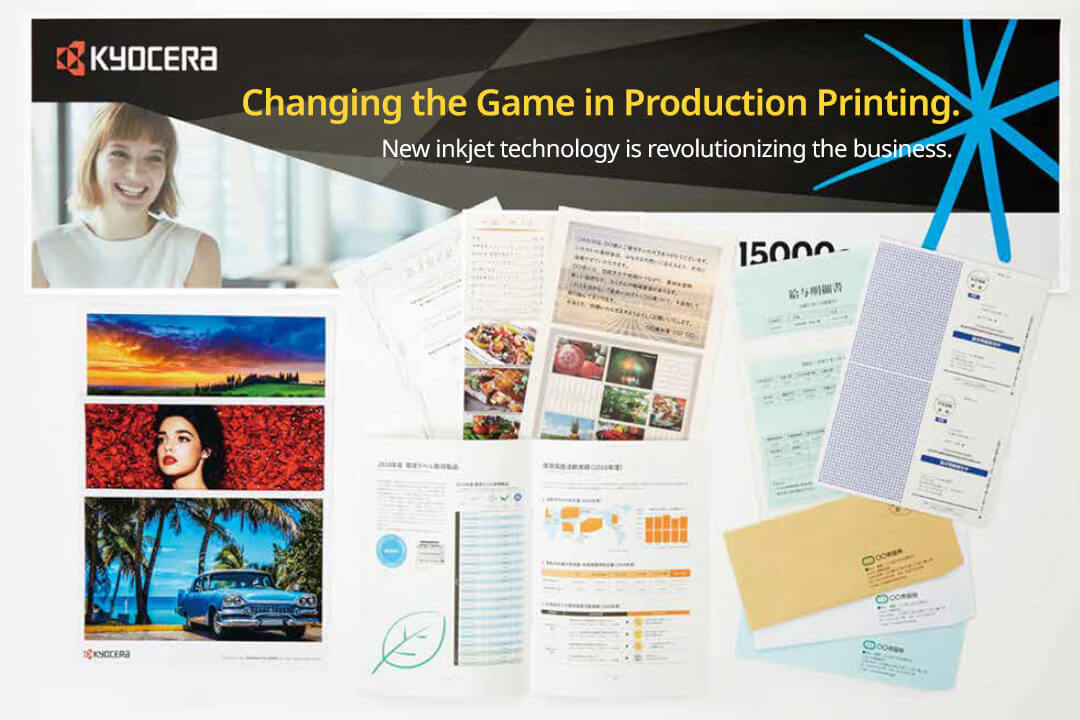 The TASKalfa Pro 15000c can print on plain, thick, inkjet, inkjet matte, tab, as well as emboss and banners. It also supports paper thickness up to 360g / ㎡ and an extensive range of standard paper sizes from A6 to SRA3. The optional banner tray supports extra-long paper sizes up to 1,220 mm. In addition, it supports embossed paper with irregularities, envelopes with film windows, and fluffy cotton paper, expanding the possibility of high value-added products with enhanced expressiveness.
*Please perform test print before using special paper type.
Throw distance adjustment based on paper thickness

In the TASKalfa Pro 15000c, the adjustment of distance between inkjet head and media ensures optimal print head placement, enables reliable printing on different paper type.

Optimal curl adjustment

Our highly reliable paper transport system combines of a mechanical decurler and a warm-air-heating decurler to control paper curl for optimal post-processing. A number of high-speed hot air dryers are placed at optimal locations along the transport path, and the mechanical decurler automatically changes the tension according to the thickness and characteristics, providing the optimal curl adjustment for different media types.
Paper Catalog
Embedded with paper catalog that provides optimal settings for various types of paper, with Kyocera recommended paper profiles for the TASKalfa Pro 15000c. The paper catalog includes paper information such as type, size, weight and coating. In addition, you can define print engine adjustments such as front-end timing adjustment and curl adjustment for each type of registered paper in the stock catalog. Paper profile synchronizes with TASKafla Pro' s controller and Fiery Print Server.
*Registration and deletion of media type under Fiery environment can only be done via Fiery Print Server.