Kyocera Document Solutions Receives WorldStar Award 2021 from World Packaging Organization.
March 8, 2021
Kyocera Document Solutions Inc. (President: Norihiko Ina; herein "Kyocera") is pleased to announce that its packaging for dual sided, duplex automatic document feeders, equipped in Kyocera's MFPs, has received the WorldStar Award 2021 in the Electronics category, as organized by the World Packaging Organization (WPO).

This contest is an internationally prestigious competition in which previous prize winners of product packaging contests in each country can compete. The competition evaluates the environmental compatibility, economic efficiency, originality, etc. of packaging materials, and awards the "WorldStar" stamp of approval for outstanding products. This is the 10th time in which Kyocera has received this prestigious award.

Based on an awareness of one of the 17 goals of the Sustainable Development Goals (SDGs), "12, responsible consumption and production," Kyocera's award in packaging for dual sided, duplex automatic document feeders is in relation to the exclusive use of cardboard for its cushioning material instead of plastic, in order to reduce carbon dioxide emissions and thereby eliminate the discharge of hazardous substances. Furthermore, the complex shape of the feeder requires the cushioning material to be designed as an efficient shock absorber as it adopts a unique folding structure for the cardboard, and is relatively small in size.

This packaging has also won the Industrial Packaging Category Award in the Japan Packaging Contest, held in 2020. This contest is the biggest in the packaging field in Japan and is held annually under the sponsorship of the Japan Packaging Institute with the aim of promoting the development and spread of high-quality packages and packaging techniques.

Aiming to contribute in SDGs, Kyocera develops and designs product packaging in-house that achieves environmental performance as well as packaging functionality, and has therefore received high global reputation for its technology. The company continues its efforts to reduce packaging materials and design environmentally friendly packaging in accordance with its company philosophy, based on the central principle of "Do what is right as a human being."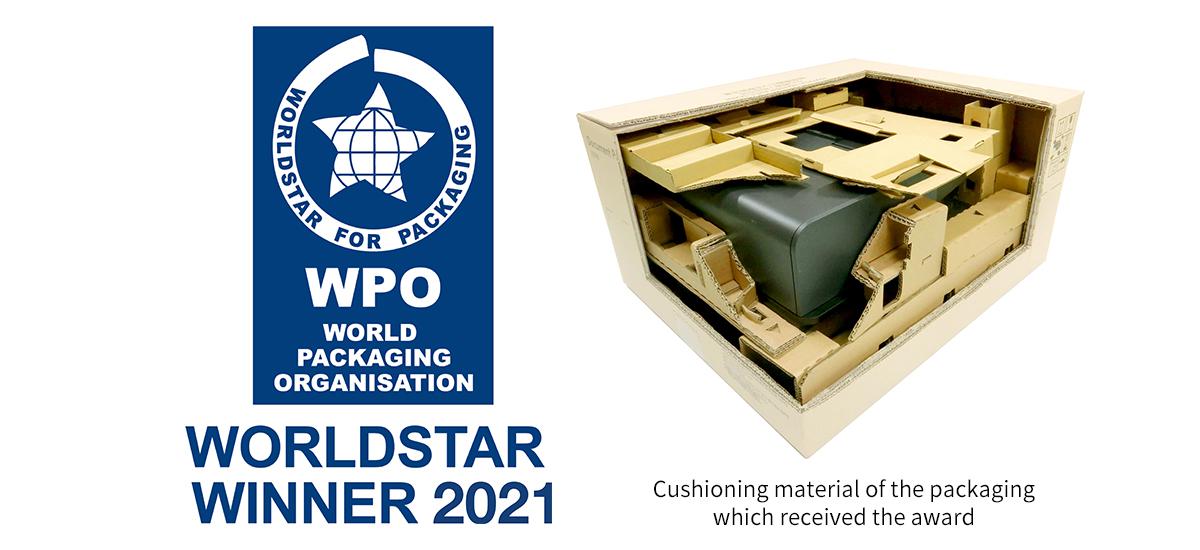 *
All company names and product names are trademarks or registered trademarks of their respective companies.
*
This news release is intended for media purposes and is current of the date of publication. Information is subject to change without notice. Please note that the contents may differ at the time of viewing.