Issue about Blue Screen Error (BSOD) Occurs When Attempt to Print After Microsoft Windows Update
March 17, 2021
Microsoft's recent release for Windows 10 Security Update on 9 March was found to be causing system crashes with Blue Screen Error (BSOD) when users attempting to print from their computer.
■Defect Patch (March 9 Released)
Windows 10 Ver.20H2/2004 : KB5000802
Windows 10 Ver.1909/1903 : KB5000808
Windows 10 Ver.1803 : KB5000809
Windows 10 Ver.1809 : KB5000822

Microsoft had released the countermeasure Patch on 15 March.
■Countermeasure Patch(15 March Release)
Windows 10 Ver.20H2/2004 : KB5001567
Windows 10 Ver.1909/1903 : KB5001566
Windows 10 Ver.1803 : KB5001565
Windows 10 Ver.1809 : KB5001568

However, after installing the above updates, user might get unexpected results when printing from some apps. Issues might include:
•Elements of the document might print as solid black/color boxes or might be missing, including barcodes, QR codes, and graphics elements, such as logos.
•Table lines might be missing. Other alignment or formatting issues might also be present.
•Printing from some apps or to some printers might result in a blank page or label.

Microsoft had released another countermeasure Patch on 18 March to solve this issue.
If you encounter the above issue, please consider to update the Windows with the countermeasure Patch below:
■Countermeasure Patch(18 March Release)
Windows 10 Ver.20H2/2004 : KB5001649
Windows 10 Ver.1909/1903 : KB5001648
Windows 10 Ver.1803  : KB5001634
Windows 10 Ver.1809  : KB5001638


How to install the Windows updates?
1. Press Windows and select Settings.

2. In Windows Settings, select Update & Security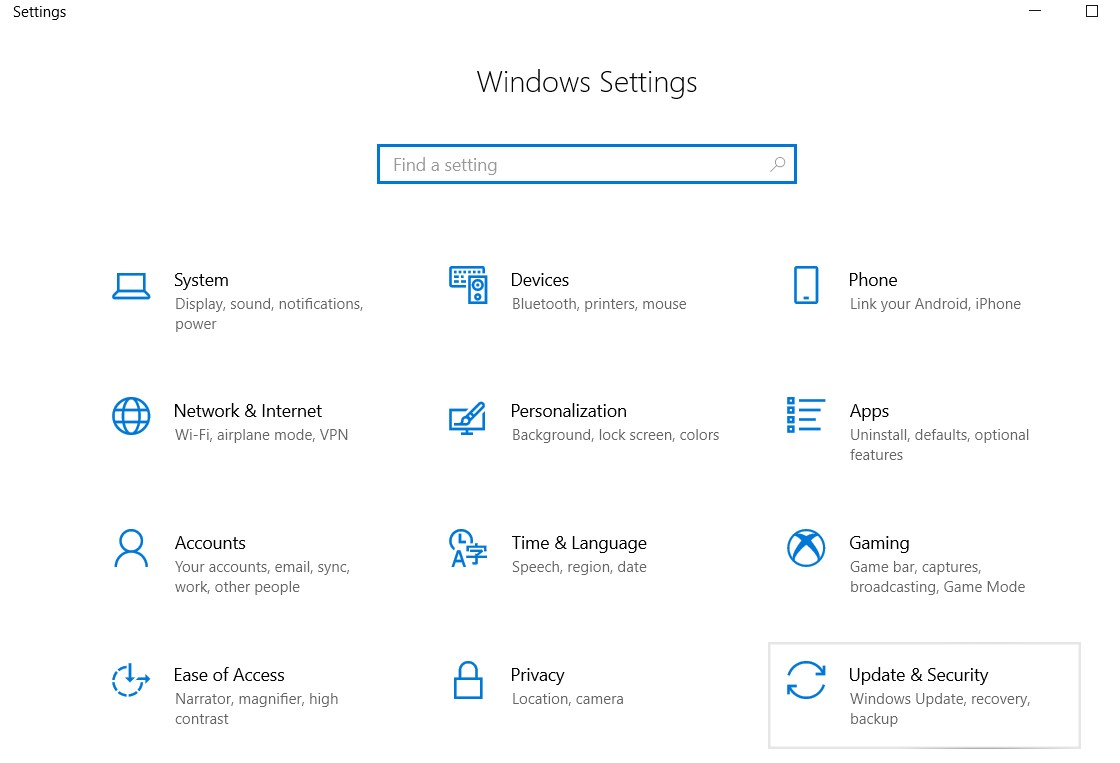 3. In the Optional updates available area of Windows update, you'll find the link to download and install the update. If it is not available, press Check for updates.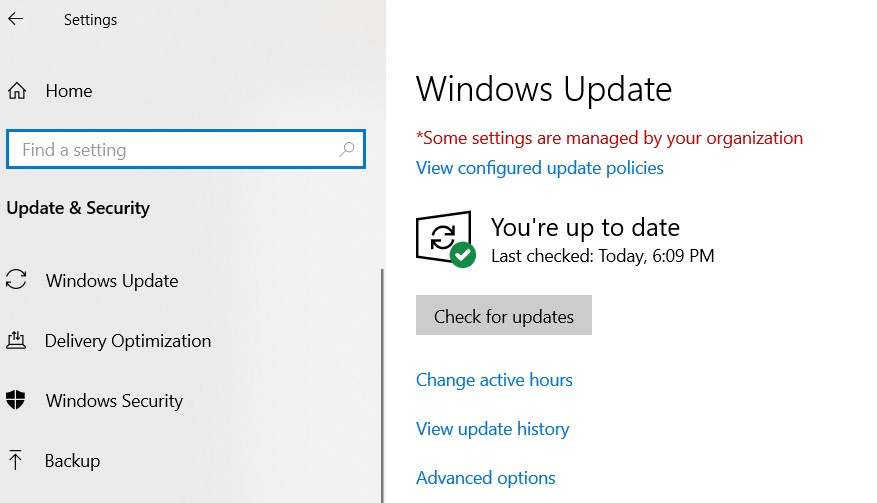 4. Follow the Windows update instruction to complete the Window update
*
Reference from Microsoft update information:
Version 20H2
Version 2004
Version 1909
Version 1803
Version 1809
Due to this incident, the number of inquiries made to our customer service centre has been increasing, and remains jammed. We deeply apologize for any inconvenience caused.