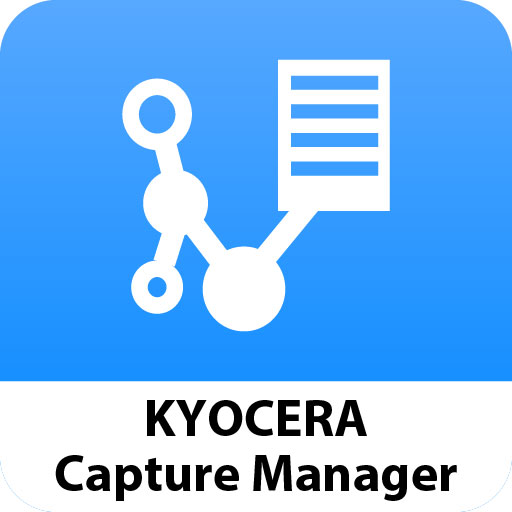 Capture, process, classify and route all your business documents in digital format to virtually any destination.
CAPTURE, EXTRACT & ROUTE DATA FROM YOUR BUSINESS DOCUMENTS
KYOCERA Capture Manager (KCM) allows automation of workflows through the
capture, process, classification and routing of important data from documents of all types
, whether they are scanned from paper or received digitally via email, web or mobile. Through the elimination of manual processes – such as reading and typing information and sending to the correct person or business system – more time can be allocated to important tasks, allowing business processes to be optimized.
Once captured, KCM intelligently identifies and classifies types of document, extracting the required information and making the data ready for other systems to process.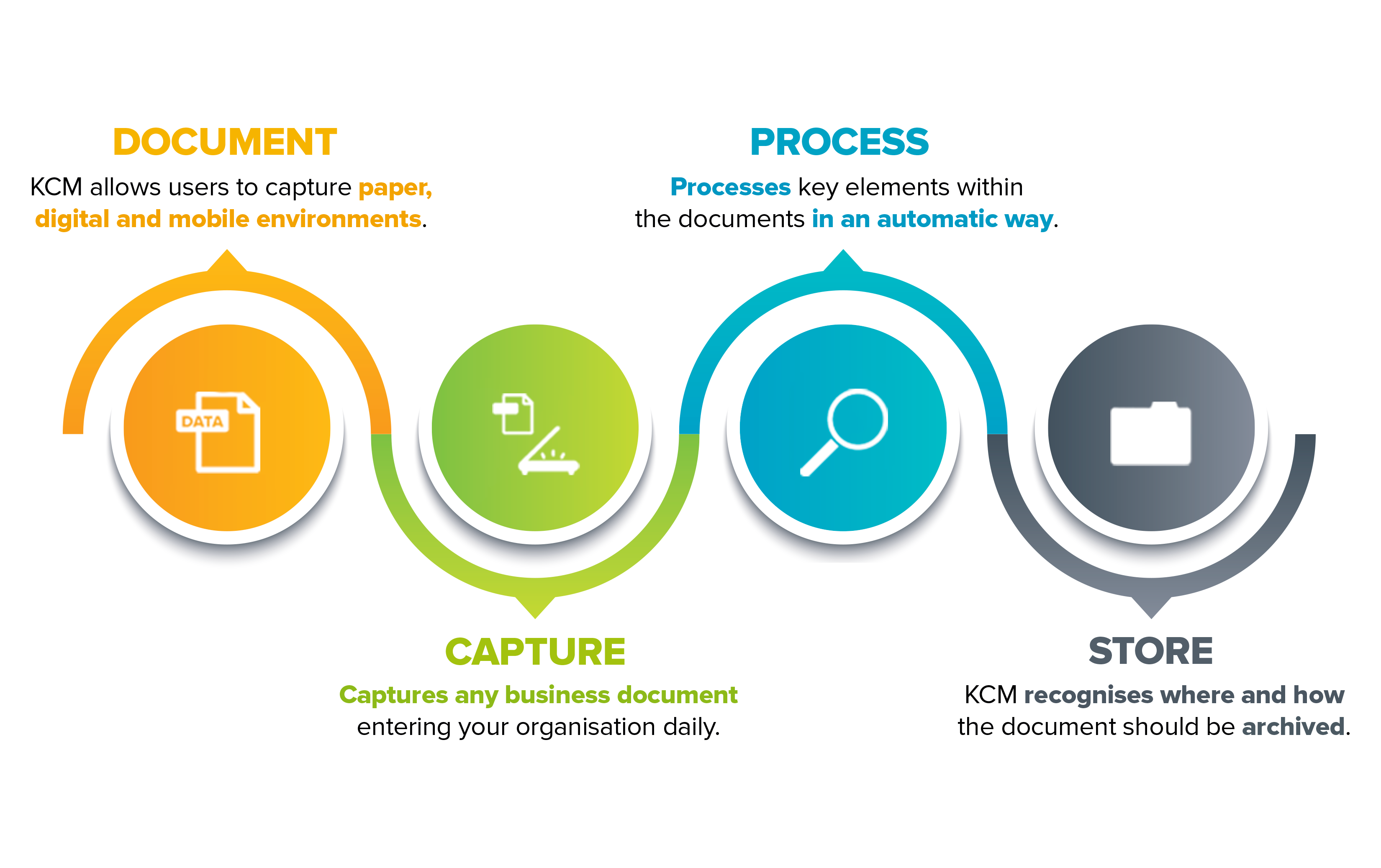 KYOCERA Capture Manager – Digitise your workflow!
KYOCERA Capture Manager – Workflow Automation
BENEFITS
・

Enhance Staff Productivity:

Automation of routine tasks like manual input and checking can free up employee time to focus on other potentially more important areas of work

・

Simplifies Workflow:

Automatically capture any type of business document and route to the designated destinations on the go

・

Minimize Mistakes of Document Misplacement:

By digitizing paper as electronic documents, classification and distribution make storage and retrieve documents easily

・

Add another layer of security to your documents:

With the Professional version, you can apply digital signatures (support in professional version 1.1 or later) to your documents to prevent tempering
HIGHLIGHTS
・

Capture Paper and Digital Documents from various platforms: Not limited to capture documents from MFP, but also smartphones, tablets, email and fax, shared/public folders, FTP sites, MS Office applications, PC desktop, XML data stream, and other sources

・

Easy to Use and Easy to Customize: Heavy investment in IT to develop bespoken smart systems is not required. Easy to design workflow with templates by drag and drop. This solution can also be customized to meet special needs of customers when required

・

Easy to set up preset processes for different objectives and destinations

・

Not only printed characters, but also handwritten characters, barcodes and others can be recognized and extracted
SYSTEM REQUIREMENTS
Operating System:
・

Windows® Server 2008 R2/ 2012/ 2012 R2/ 2016

・

Windows® 7/ 8/ 8.1/ 10 (32/64 bit)

・

CPU: Up to 4 cores

・

Supported Web Browsers: Google Chrome/ Mozilla Firefox/ Microsoft Internet Explorer 11 or higher/ Microsoft Edge
Memory:
Hard disk:
・

At least 20 GB free space