Case Study - Logistics
80% less time to digitize documents
Improve service levels with rapid customer response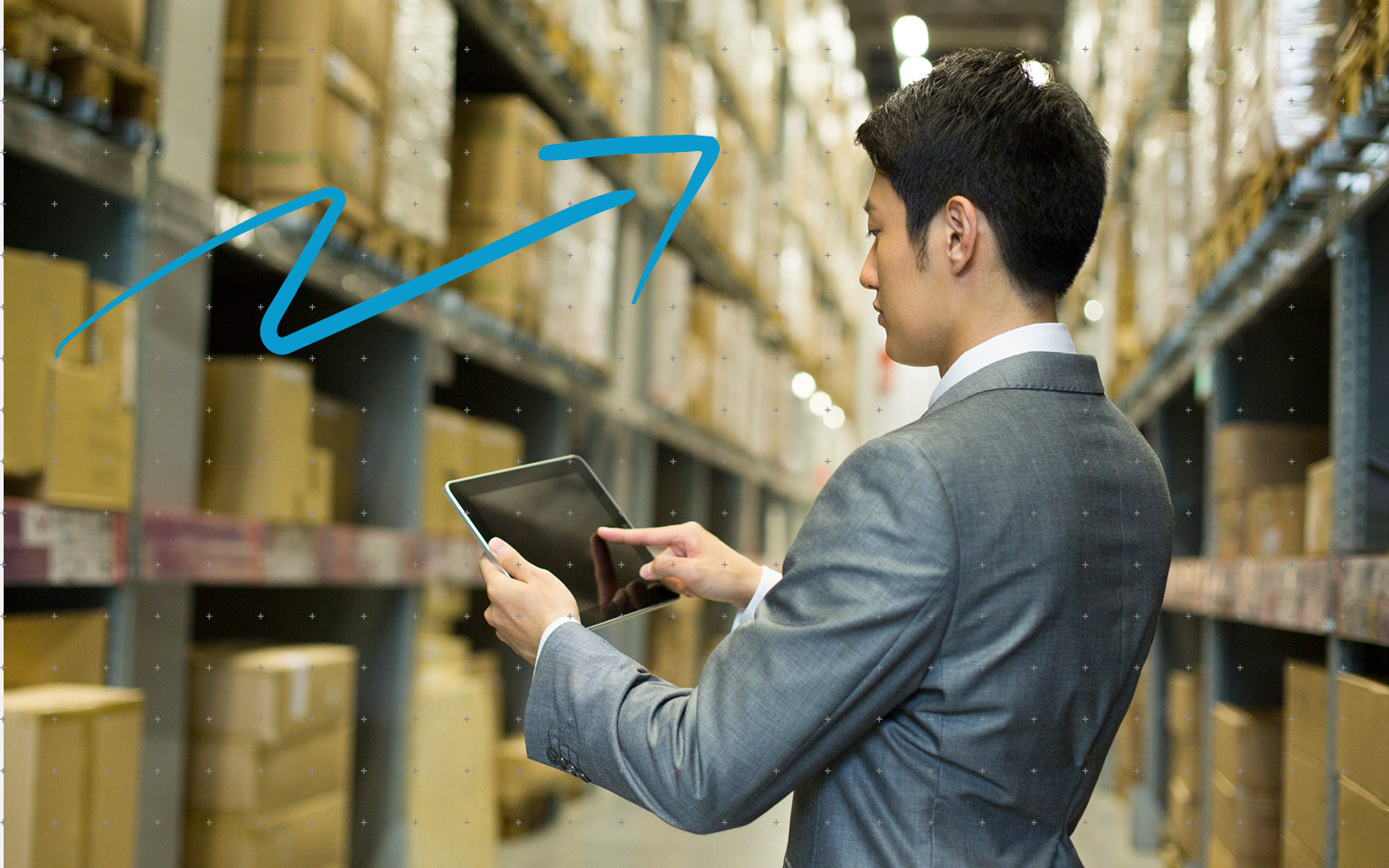 CS logistic
CS logistic provides delivery services specializing in the transportation of frozen and chilled foods. Leveraging the light footwork of a single phone call in the event of an urgent request over 30 orders per day. The company has been attracting support from a wide range of clients for over 10 consecutive years with its high level of service such as same-day pickup and same-day delivery.
Summary
The company was plagued by complexity and human error because it manually digitized those delivery records. After consulted the current workflow, and implement KYOCERA ECM solution to automatically analyze documents, it is now possible to significantly reduce work time and human error.
Background: Started digitizing documents five years ago for smooth response to inquiries
In our industry, we use a document called "Delivery Note" to check the package received by the customer. This includes the name of the item to be delivered, the unit, the quantity, the weight, etc. The customer can check what is in what condition and how many pieces are included by looking at this document. It's like a statement of delivery, and it's an important document that is used not only to confirm receipt but also to respond to inquiries such as checking the delivery status.
When we were small, it was enough to file a copy of a document, but as our business expanded, paper management became inconvenient. For example, if I wanted to search by slip number when I inquired about the delivery status, I had to visually check each filed document. We decided to manage the scan data of the delivery note in the server from 5 years ago in order to smoothly deal with the customer.
Challenges - Computerization puts pressure on normal operations, and mis-typing can lead to lost documents
The electronicization of delivery notes took longer than expected and put pressure on on-site operations. Even if you say it's digitized, the scan data is just images, so you can't search or narrow down as it is. If you just store it on a server without any processing, it's no different than filing with paper.
Therefore, in order to improve the searchability, we have combined the slip number and the date and saved it as a file name. It's not particularly difficult, but it's very simple and boring. Sales representatives were working on digitization during customer service. However, the number of delivery requests to our company can reach several hundred on any given day, so the work was putting too much pressure on normal operations to ignore.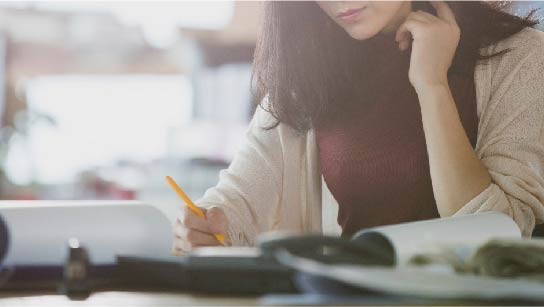 What made it worse was the input error caused by human error. You can't avoid making a mistake because you type the slip number with your eyes. If you use the wrong information as the key to your search, you will naturally not be able to find it later. In our business, we often receive a confirmation of the delivery status or a follow-up inquiry from the customer who left the package, but if we can't find the document at that time, we can't respond smoothly. Not only that, but there is also a possibility that the company may lose its trust by giving the impression that management is sloppy. It was a very troublesome problem that even if I took the trouble to digitize it, the files could get lost.
Solution - Zero annoying manual input. Automatic reading reduces input errors dramatically.
The solution to our problem was Kyocera's MFP and ECM solutions.
MFPs usually have scanning capabilities, but Kyocera's is more than just a scanner. When you scan a document in a delivery note, KYOCERA ECM solution reads the slip number and date, and saves it as a file name in a designated folder. It's all automatic and instantaneous. This freed us from the tedious task of manually entering slip numbers.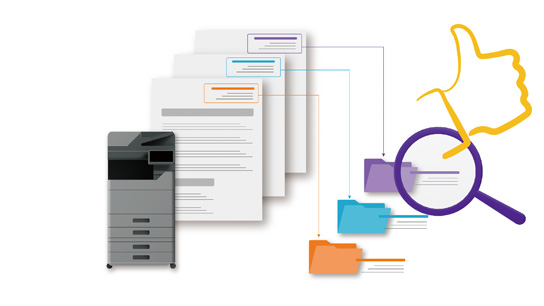 A total of 50 hours were spent on computerization in the months when there were many delivery requests, and we have succeeded in reducing this by 80%.
Freed from paperwork, sales can now focus on more core tasks, such as customer suggestions and marketing activities. We are also very happy to say that we have improved our customer satisfaction more than ever by responding to customers faster.
Future - Exploring further business improvement with Kyocera
This is the first time ECM has been implemented, and I am surprised that we can transform our business so far by working with MFPs that we are familiar with. In fact, when Kyocera first proposed it, there was skepticism within the company about whether it would actually save time. Even though it reads characters automatically, if the accuracy is low, you will have to check and re-enter it with much effort and it will not solve the problem. However, that worry was groundless. Kyocera's MFP is so powerful that even faxed documents can be scanned cleanly so that they can be read correctly almost without misrecognition. I am grateful to our company for their flexible response, such as being aware of their concerns and repeating the reading test many times.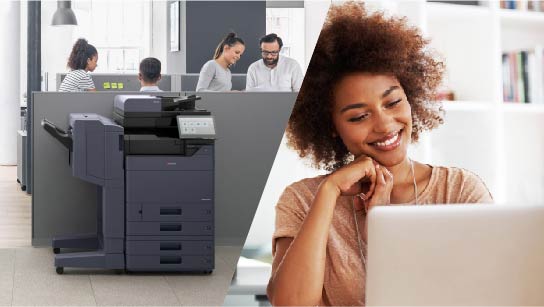 In addition to the delivery notes, there are also a variety of business documents such as invoices and quotations, and I feel that there are still signs of improvement. We will continue to work with our partner Kyocera to further improve our operations.
1

Due to the computerization of delivery notes by hand, there have been many mistakes in entering slip numbers. If the key information for search is registered by mistake, you cannot find it even if you search for it later. I was wasting time looking for lost documents.

2

If a delivery note could not be found due to a slip number entry error, we could not respond smoothly to a customer's inquiry. There was also a risk that the company would lose its credibility by being given the impression that the management was sloppy.

3

It took a lot of man-hours for the computerization work and put pressure on the work of the sales representatives. We were not able to sufficiently carry out activities such as customer proposals, which are our original business.

1

Introduced a system that automatically reads document content and converts them into data. Accurate automatic recognition process eliminates typographical errors. Now that documents are digitized with the correct information, there's no more wasted time searching for them.

2

Successfully digitizing delivery notes enables quick discovery of past documents and smooth customer interaction. We succeeded in increasing customer satisfaction more than ever.

3

We succeeded in reducing the time required for computerization by 80%. Sales can now focus on more core operations such as customer proposals and marketing activities.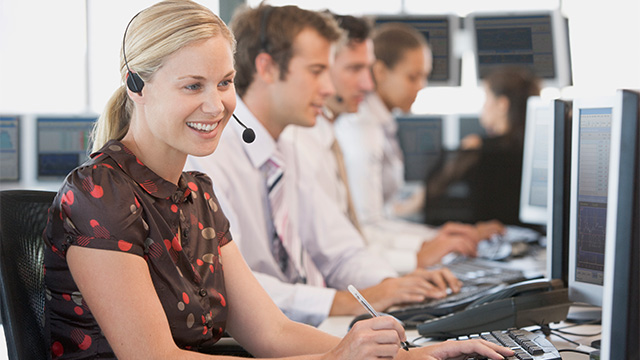 Let's talk about the way to accelerate your business.