Consulting Flow
As a provider of multifunction devices and printer equipment, Kyocera uses its know-how in solving office document problems to propose optimal ECM solutions.
Currently, companies are accelerating their adoption of this system as a measure against the spread of the novel coronavirus. Do you have a smart remote working system? Existing workflows and information-sharing mechanisms are often built on the premise that the people involved are in the company, and simply changing the work environment to remote can actually reduce productivity.
How do you select the ECM solution that fits your business?
There are various ECMs out there, and most of them are equipped with the functions required for document management such as "workflow management" and "search function" as standard.
However, there are a number of usability and customizability issues that make choosing an ECM solution difficult.
Why is there such a difference?
That's because each ECM solution has a different concept. It's no surprise that tools designed to enforce document management governance in tens of thousands of organizations have different functionality than tools designed to increase small business productivity.
So what ECM solutions do you see fit?
To find out, we first need to identify your company's business challenges.
What business challenges should your company solve?
"Stagnant and cumbersome workflows, such as internal approvals and payment processing"?
Is it about "increasing productivity even when working remotely"?
Only when you correctly identify your challenges and choose the right product does an ECM solution really pay off. Kyocera identifies business issues from the field and proposes optimal solutions through surveys of current business activities.
We will listen to your request as if tailoring custom-made clothes.
Interview your IT environment, security policies, and more for a smooth deployment. Based on your company's requests, we will propose the best fit solution.
On premises or in the cloud
How many people will use it?
What kind of business problems do you have?
Can you connect with the service you are using now?
What security requirements are required?
Initial and running costs
1.Current business survey
Objective:

Uncover customer challenges around document management

Main Output:

Research Report
The key to success in business improvement is to understand the true problems and causes by objectively assessing the current situation.
You may already have some idea of what's wrong and how to fix it when you ask our company.
However, based on our long experience of providing total solutions for office documents, we identify issues that our customers are not aware of.
For example, 'ringisho,' which is famous as an internal document. Digitization makes it easier to search, browse, and share than paper-based storage, but simply going paperless is not enough.
Further improvements, such as the introduction of electronic payments to change the approval workflow, will also reduce the time and effort involved in payments. Specialized consultants will identify operational improvements related to document management.
2.Proposition
Objective:

Propose specific methods and timelines for problem resolution

Main Output:

Proposals
Based on the results of current business surveys and interviews, we propose specific and highly feasible plans to solve customer concerns and problems.
In addition to the plan, we will also provide you with a cost estimate and a rough schedule.
For customers who want to start small:
For customers who want to digitize the approval workflow in a specific business unit or who want to experiment with ECM in an internal department, we can offer packaged products that can be implemented from a small amount.
Our company lineup includes a solution that templates workflows that are widely used in many businesses and is available with little customization.
Ideal for customers who want minimum start and speed start.
For Enterprise Customers:
For customers who want to "Stricter control of statutory business documents and control of document lifecycle" or "link with core systems such as SAP, " we offer total solutions that include support for operational operations such as business process outsourcing (BPO) services in addition to system deployment.
3.Requirements definition / Detailed design
Objective:

Identify the tasks, documents, and rules to be managed by ECM and summarize the requirements and specifications to be systematized.

Main Output:

Requirements Definition
For Enterprise Customers:
For customers who want to "Stricter control of statutory business documents and control of document lifecycle" or "link with core systems such as SAP, " B22:E22operational operations such as business process outsourcing (BPO) services in addition to system deployment.
One of the benefits of ECM is that documents can be easily retrieved, but simply collecting and storing internal documents does not provide high searchability.
For example, you may not be able to search for the "invoice" used in accounting unless the date, invoice number, billing address, and other information are digitized. Sales departments have a variety of documents, from structured data such as contracts and purchase orders (formatted documents) to unstructured data such as proposals and minutes associated with sales activities (documents that have no fixed format and are created freely). In some cases, there may be requests to manage telephone recordings on a per-issue basis.
There are a lot of rules, procedures, and other things you need to think about before you can use your data for your business. The larger the project, the more departments and people involved, and the more documents and file formats you need to manage.
These points are summarized from a professional perspective and detailed design is promoted.
4.Deployment
Objective:

Deploy and set up for use by employees

Main Output:

detailed design documents, delivery note
Based on the requirements definition and detailed design, we will proceed with the implementation to make the customer's request a reality.
At the final stage of implementation, we will conduct an acceptance test mainly for users who actually use the system to check the usability. By doing so, we aim to deliver products that truly satisfy our customers. In addition, if there are changes from the requirements definition, detailed design documents reflecting the changes will be submitted as deliverables.
5.Follow-up / Operational support
Objective:

Help your ECM solution continue to deliver results

Main Output:

-
After implementing the solution, we will continue to support the operation as a customer partner by submitting business improvement reports and holding debriefings.
We will monitor and verify the progress of improvement on a regular basis, and if we find any new issues, we will provide additional improvement proposals. In addition, if you are concerned about lack of operational resources, we will offer flexible after-sales support such as BPO (Business Process Outsourcing) services.
FAQ
I don't know where to start even though paperless is an urgent issue. Can you give me some advice?
Is it possible to improve operational efficiency through ECM in paper culture our company?
Can you estimate how efficient our company's operations will be?
ECM has not yet been implemented. Can I just ask you to visualize the task?
The mission of the Kyocera Consulting staff is to help you solve your challenges and achieve better results in your business. Please feel free to contact us regarding your questions and issues.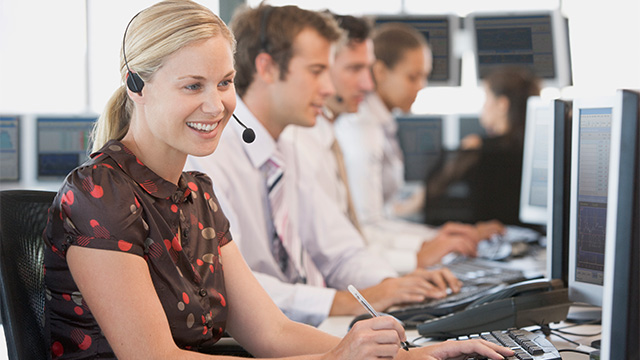 Let's talk about the way to accelerate your business.