TASKalfa 7054ci/6054ci/5054ci/4054ci/3554ci/2554ci
Simple
Redefined usability with a user interface that offers intuitive and efficient operation.
A new design touch panel that is simple and easy to operate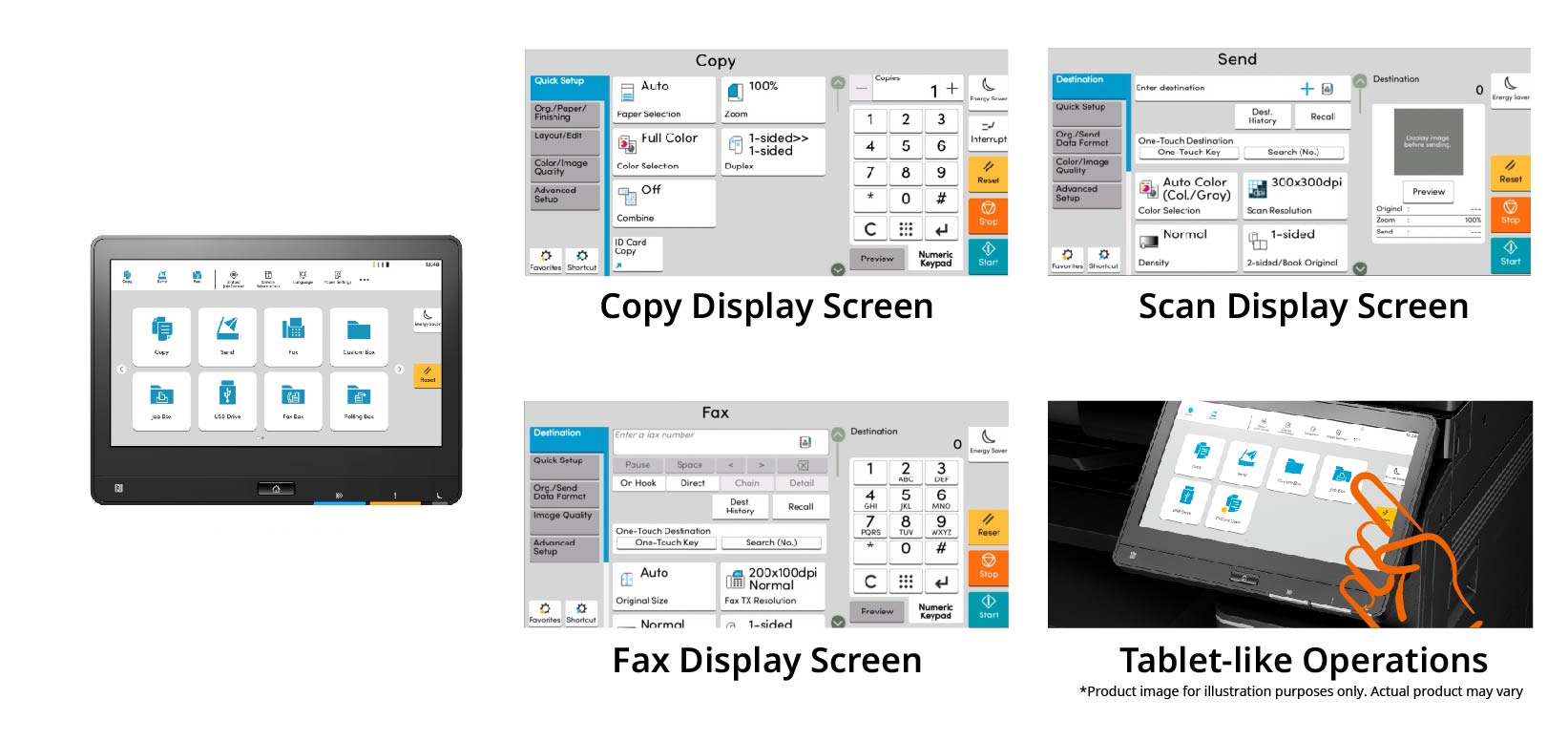 User friendly operation panel with 10.1-inch resistive touchscreen. You can enjoy an intuitive tablet-like operations with gesture controls such as moving and magnifying the screen with your finger.
Work quicker with usable button setting.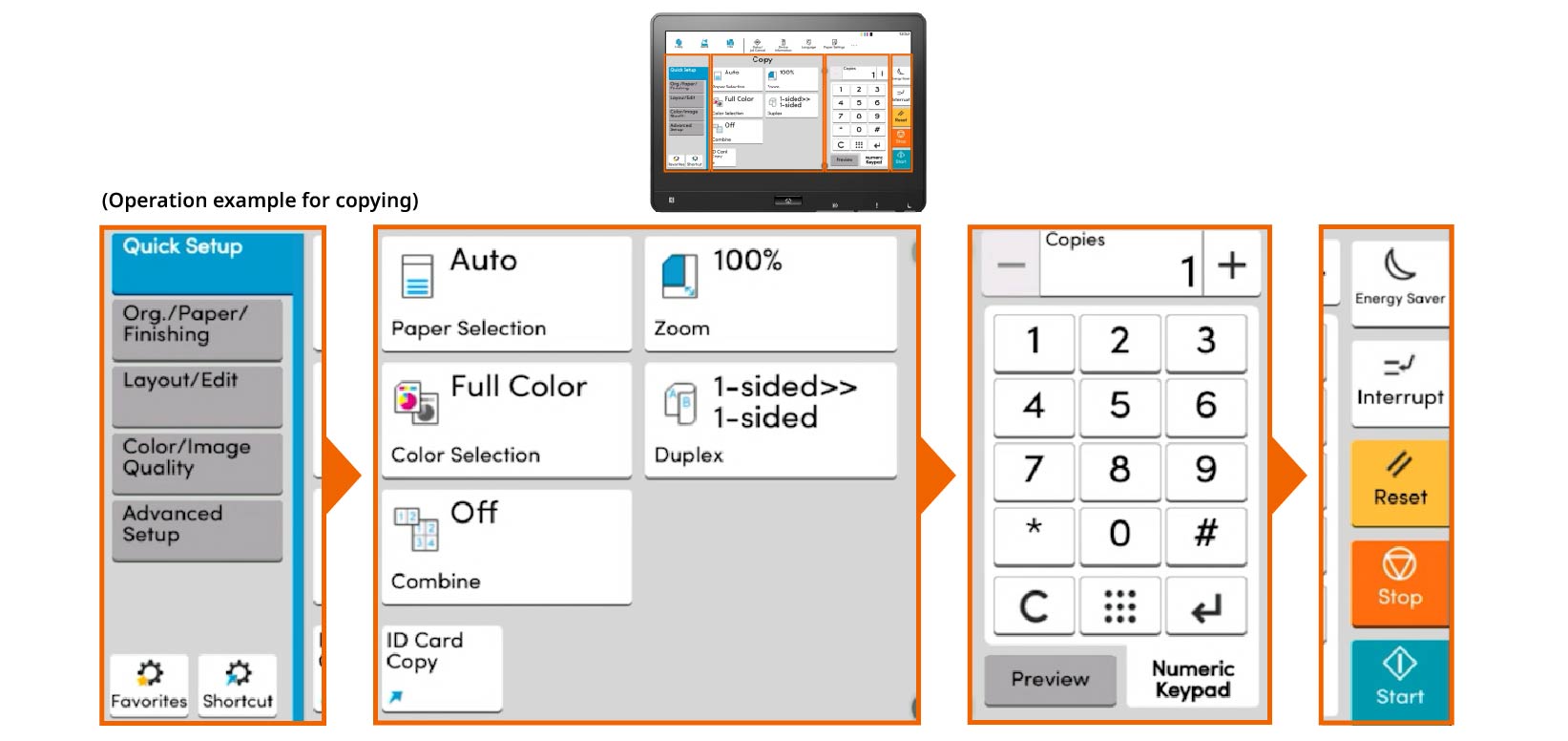 Thoughtful and consistent layout design with fewer configurations steps offering smooth and efficient operations.
Informative notifications and alerts

Orange and blue LED lamps at the lower right corner of the control panel light up and indicate different conditions, such as when there is paper left in the job separator, during data communication, or in sleep mode.

Print and send data from the user box

Supports create up to 1,000 "user box" for storing scan or print data for each individual or group in the device storage. You can print the data in the user box directly from the operation panel or forward it to a shared folder or email in the network.

Handy shortcuts settings

You can set up shortcuts keys for frequently used functions and settings. Carrying out tasks at the printer has never been easier.
Different display language for multiple users
It is possible to set different display languages for different user accounts when the user authentication function is activated, the operation panel of the MFP supports 16 foreign languages as standard (Initial Setup Requires Selection of 8 Languages).
Easy-to-use
Supporting a wide range of adjustable settings and notification functions, users can enjoy a hassle-free printing experience.
Adjustable panel

The operation panel is adjustable at an angle between 15 ° ~ 90 °, boosting its accessibility for wheel chair users, and users of various height.

Accessibility settings

With the "Universal Mode", you will have accessibility features including clean layout with bigger text and icons. Provides an accessible operation option to all people with accessibility requirements.

Instructional animations

When paper jam occurs, the operation panel displays an animated recovery procedure. Problem can be smoothly resolved by just following the guides.
Load paper safely and lightly
The paper feed cassette handle is designed for easy access no matter with underhand or overhand grip. With self closing mechanism, it offers you a peace and quiet paper feed experience.