New Business Application "KYOCERA MyPanel" For Simple Operation of Printers & Multifunction Printers With Mobile Devices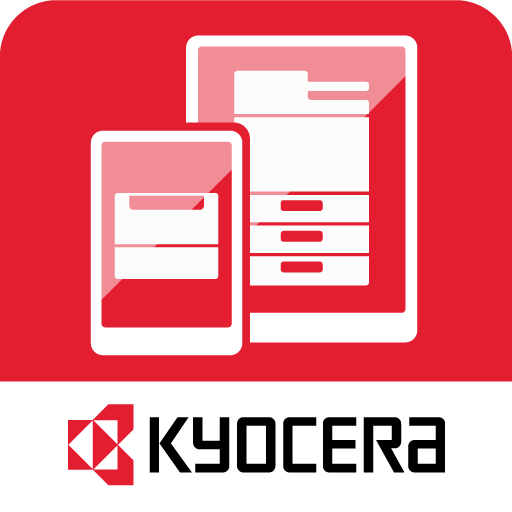 Osaka, Japan - August 19, 2015 -KYOCERA Document Solutions Inc, one of the world's leading document solutions companies, today announced the launch of a business application called "KYOCERA MyPanel". This new application enables users to operate KYOCERA printers and MFPs remotely by using their iOS, Android and Windows Phone devices. This application is available for download from App Store (for iOS devices), Google Play (for Android devices), and Windows Store (for Windows Phone devices).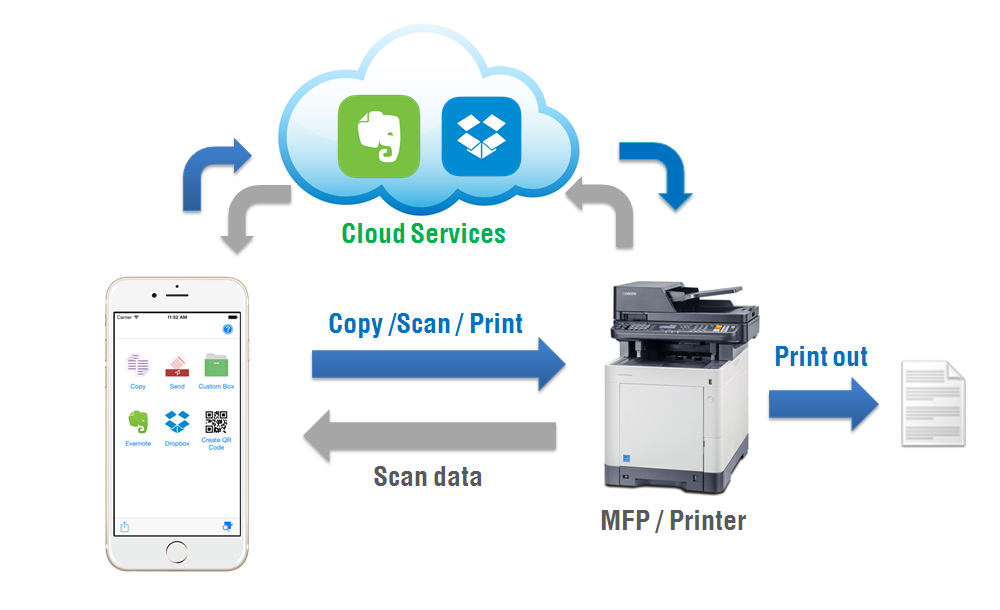 KYOCERA MyPanel lets users connect their mobile devices to KYOCERA printers and MFPs through a corporate Wi-Fi network in order to copy, scan and print from custom box. The major benefit of this application is that users can enjoy the same operability regardless of panel types, an LCD or a large color touch panel model, and A3 or A4 model as long as they use KYOCERA printers or MFPs supporting this application.

"With the popularity and capability of smartphones and tablets continuing to rise, users are always looking for more convenient ways to complete everyday document tasks," said Dilinur Wushour, Manager of Software Applications Department."KYOCERA MyPanel enables on-the-go users to operate select KYOCERA printers and MFPs within their office, and perform traditional document tasks right from their mobile device; simplifying document workflows and providing added convenience especially on non-touch screen KYOCERA devices."

The main features of KYOCERA MyPanel are as follows.
Preferred Settings
Save your preferred settings as personal workflows. The workflow can be used with other KYOCERA printers and MFPs. You can do the same operation by pressing a single key.
Cloud integration
Connect to and print from cloud services (e.g. Evernote, Dropbox, OneDrive)
Basic functions
Copy, print from custom box or scan and send documents from your mobile device. Check the device status (paper size, toner levels, etc.) and device capabilities (basic printing capabilities, installed device options, etc.) via KYOCERA MyPanel.
For more information visit KYOCERA MyPanel FAQ.
*

KYOCERA MyPanel is the property of KYOCERA Document Solutions Inc.

*

App Store is a service mark of Apple Inc.

*

iOS is a trademark or registered trademark of Cisco in the U.S. and other countries and is used under license.

*

Android and Google Play are trademarks of Google Inc.

*

Windows Phone is a registered trademark of Microsoft Corporation in the United States and/or other countries.

*

Other names, such as those of products of other companies or trade names, are the trademarks or registered trademarks of each company.
About KYOCERA Document Solutions Inc.
KYOCERA Document Solutions Inc. headquartered in Osaka, Japan is a leading manufacturer of document imaging solutions and document management systems, including color and monochrome multifunctional products and printers and wide format devices. KYOCERA's products are renowned for their unique long-life imaging components that provide greater reliability, less waste - resulting in a lower Total Cost of Ownership (TCO) over the life of the product.

The KYOCERA Document Solutions portfolio does not stop at hardware. A full suite of business applications and consultative services allow customers to optimize and manage their document workflow, unleashing the full potential of their hardware investment. KYOCERA Document Solutions Inc. is a core company of KYOCERA Corporation, the world's leading developer and manufacturer of advanced ceramics and associated products, including telecommunications equipment, semiconductor packages and electronic components. During the year ended March 31, 2015, KYOCERA Corporation's net sales totaled 1.52 trillion yen (approx. USD12.7 billion).
Inquiries
Customers except within EU

KYOCERA Document Solutions Inc., Corporate Communication Section

Customers within EU

KYOCERA Document Solutions Europe B.V.

Kyocera Document Solutions Inc. ensures adherence to local data protection regulations. We have detected that your inquiry comes from within the EU. Therefore, due to the EU's General Data Protection Regulation, please note that your request will be forwarded to our regional headquarter: Kyocera Document Solutions Europe.
*

This news release is intended for the media, and is current, as of the date of publication.