Kyocera Document Solutions wins the WorldStar Award 2020 from the World Packaging Organization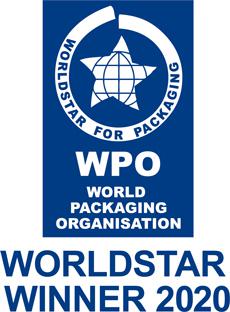 Kyocera Document Solutions Inc. (President: Norihiko Ina) is pleased to announce that our new style package "Easy disassemble and space saving package" for unit parts of Multi-Functional Products won the WorldStar award 2020 in the Electronics category organized by the World Packaging Organization (WPO).
This contest is an internationally prestigious competition in which previous prize winners of product packaging contests in each country can compete. The contest evaluates the environmental compatibility, economic efficiency, originality, etc. of packaging materials, and awards the "WorldStar" for outstanding products. This year's meeting was held in Bali, Indonesia on December 5. This is the 9th award overall for the company.
"Easy disassemble and space saving package" is a carton package for the fuser unit which contains an inner carton for storage within the outer carton that resists impact during transportation. With the newly arranged compact inner box, the storage space in the warehouse and the workload in the cargo handling can be reduced. In addition, the easy disassemble cushion materials with one touch operation contribute to increase the workload efficiency.
This packaging has also won the Electric Equipment Packaging Award in the Japan Packaging Contest 2019 held on June 13. The Japan Packaging Contest is the biggest contest in the packaging field in Japan and is held every year under the sponsorship of the Japan Packaging Institute with the aim of promoting development and spreading of high-quality packages and packaging techniques.
We at Kyocera Document Solutions develops and designs packaging materials for our products and receive high reputation for its technologies globally. We will continue our efforts to reduce packaging materials and to remain environmentally friendly.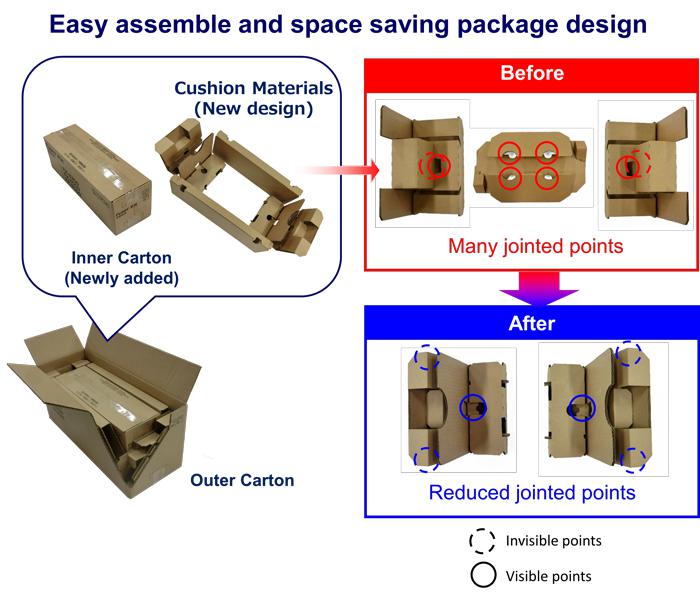 Inquiries
Customers except within EU

KYOCERA Document Solutions Inc., Corporate Communication Section

Customers within EU

KYOCERA Document Solutions Europe B.V.

Kyocera Document Solutions Inc. ensures adherence to local data protection regulations. We have detected that your inquiry comes from within the EU. Therefore, due to the EU's General Data Protection Regulation, please note that your request will be forwarded to our regional headquarter: Kyocera Document Solutions Europe.
*

This news release is intended for the media, and is current, as of the date of publication.