Packaging materials for Inkjet Printer Peripherals receive WORLDSTAR 2023 award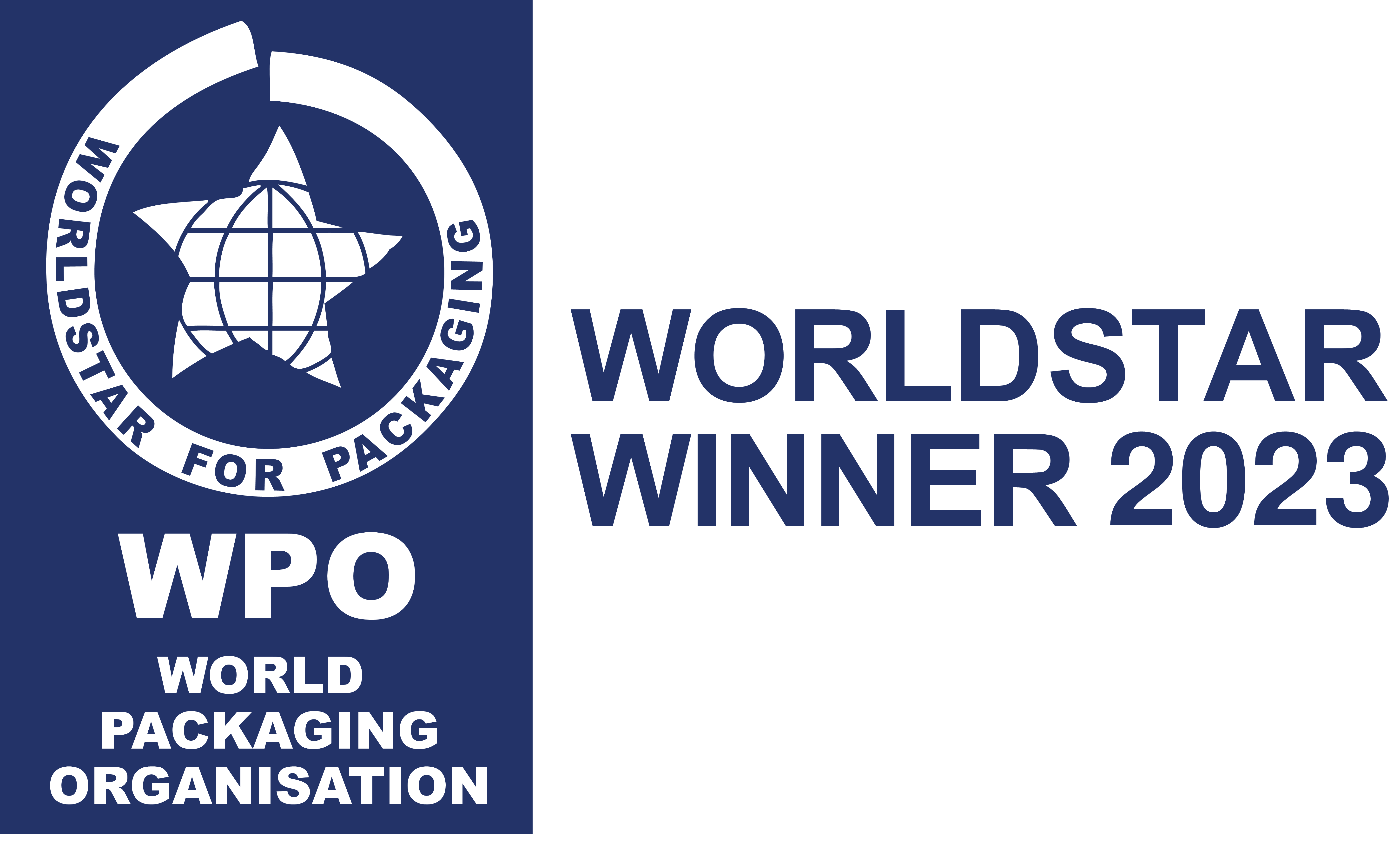 KYOCERA Document Solutions Corporation (President: Hironori Ando) announces that it has won the WORLDSTAR 2023 award at the WORLDSTAR GLOBAL PACKAGING AWARDS organized by The World Packaging Organisation. The World Packaging Organisation is the world's largest and most prestigious packaging award in the global packaging industry. This contest is the largest of its kind in the global packaging sector.

For more than 20 years, we have been developing MFPs and printers with long life and low waste, minimizing the number of consumable parts that are disposed of, and supplying environmentally friendly products. We have also been striving for environmentally friendly packaging by mainly using pulp molds and corrugated boards made from recycled paper to get rid of plastics.
The key to environmentally friendly packaging is how compact the packing boxes used for packaging can be. In the packaging of a "high-capacity ink supply unit," a peripheral device for commercial inkjet printers, the challenge was how to fit the bundled items into the packing box. The bundled items come in a wide variety of shapes and materials, including L-shaped components and long hoses that cannot be bent. We developed a new packaging method in which the bundled items are stored inside the cushioning material used for the machine itself so that the size of the package is not increased by these bundled items. As a result, the number of layers in the shipping container can be reduced from two to three, improving shipping efficiency by 50% and eliminating the need for packing boxes for bundled items. As a result, the number of materials used for packaging was reduced by 30%.
[The World Packaging Organisation]
https://www.worldstar.org/winners_detail/3235/2023/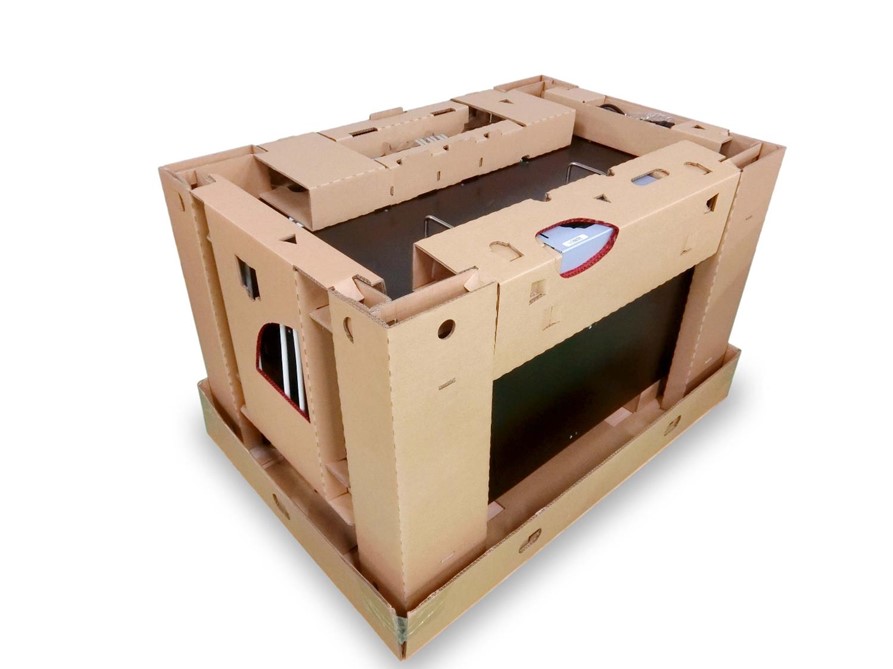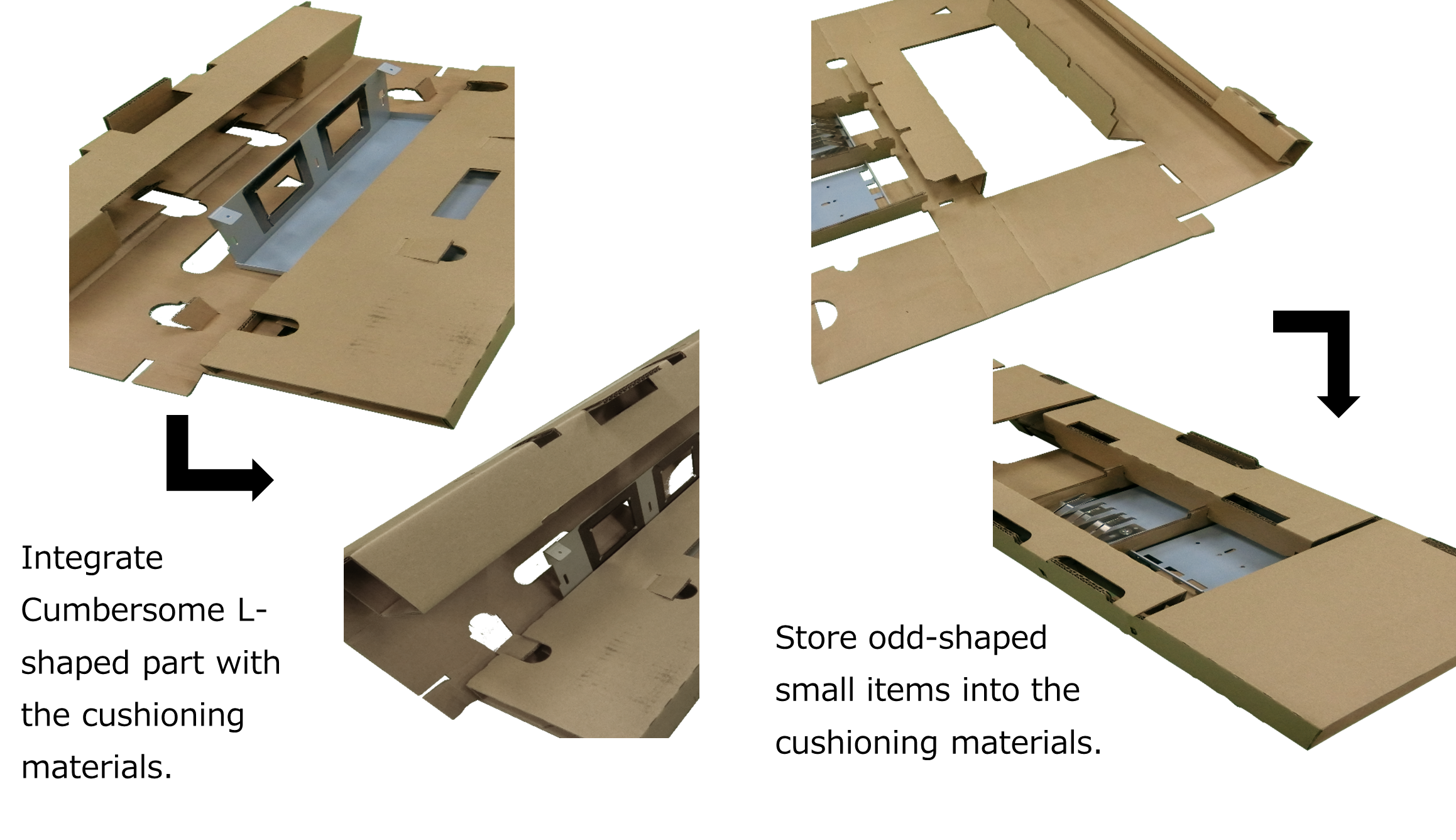 Inquiries
Customers except within EU

KYOCERA Document Solutions Inc., Corporate Communication Section

Customers within EU

KYOCERA Document Solutions Europe B.V.

Kyocera Document Solutions Inc. ensures adherence to local data protection regulations. We have detected that your inquiry comes from within the EU. Therefore, due to the EU's General Data Protection Regulation, please note that your request will be forwarded to our regional headquarter: Kyocera Document Solutions Europe.
*

This news release is intended for the media, and is current, as of the date of publication.