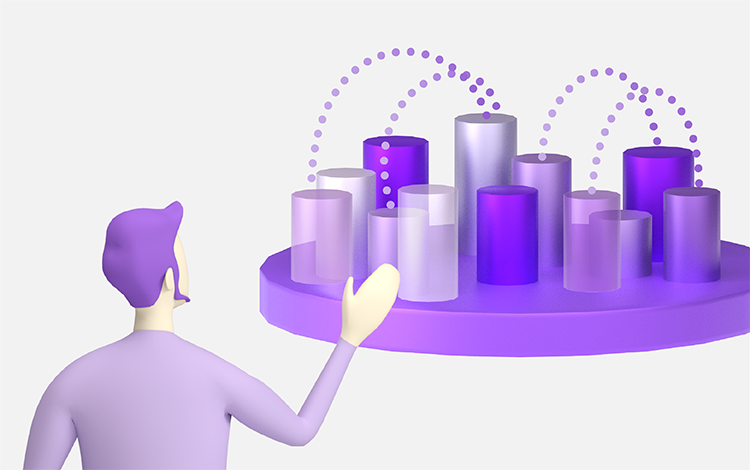 ECM / CSP Solutions
Integrating, recognizing, classifying and utilizing data to generate useful insights
The advent of digital technology has ushered in an exponential increase in data volumes. Enterprises and organizations are generating enormous stores of data yet few have the knowledge or capacity to use it efficiently. Analog data such as hardcopy documents and voice recordings is seldom reused, and the same even extends to digital documents. Another key issue is the way procedural knowledge is often confined to specific individuals or organizations.

ECM / CSP solutions from Kyocera Document Solutions are designed to boost productivity and operational efficiency through centralized data management. ECM / CSP solutions provide more efficient data gathering, storage and access procedures, together with automation of key workflows such as document circulation. Seamless integration with mission-critical systems and databases supports whole-of-organization searching from laptops and mobile devices as well as instant access to related documents, for reduced workloads and more efficient procedures.
We are helping to drive change and reform by having:
Flexible approaches that are unconstrained by time and space with no negative impact on productivity
Secure environment for private data and sensitive documents for enhanced compliance
More efficient operation through instant document retrieval and improved document control
Paperless systems for enhanced document management and security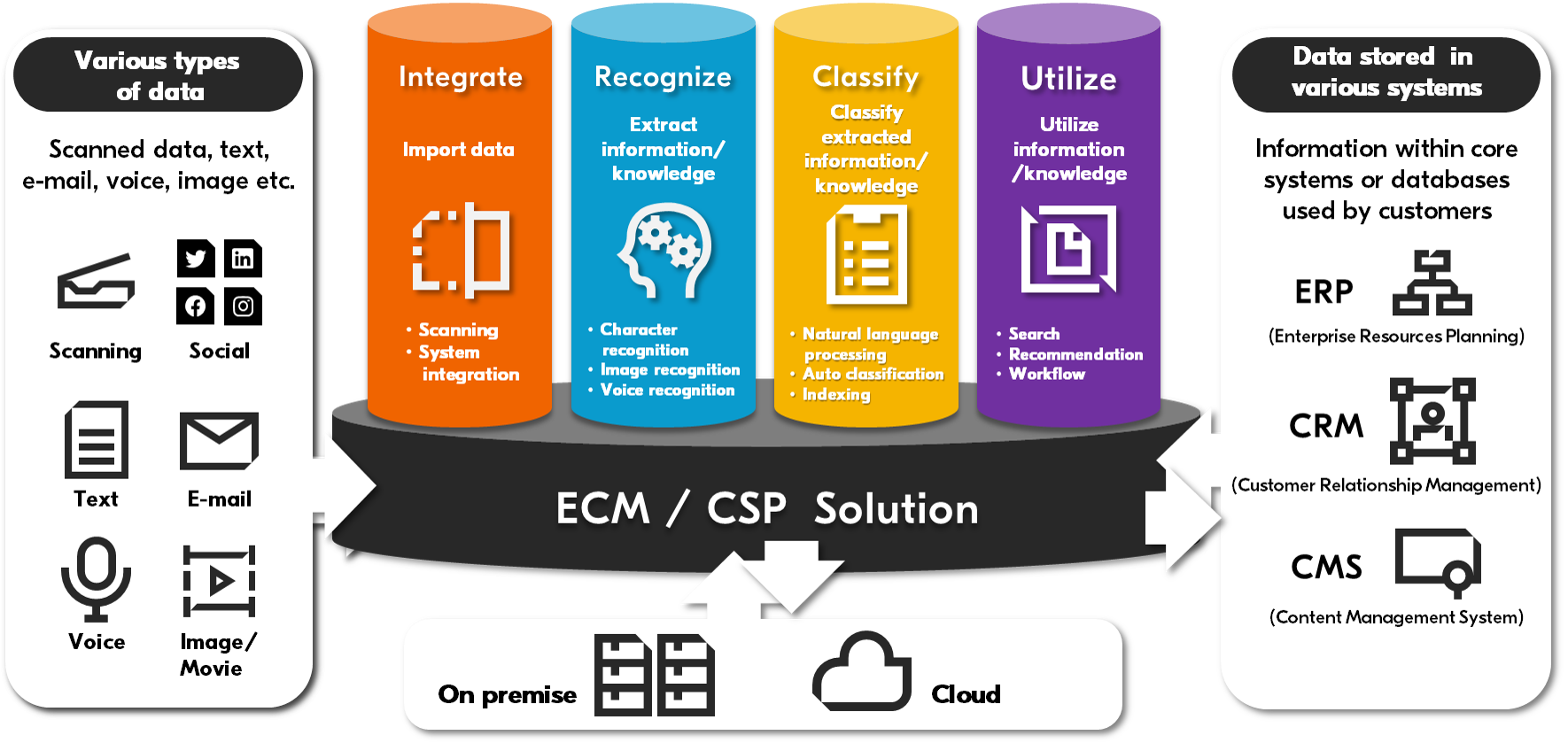 *

ECM(Enterprise Content Management)solutions support organizations to share, manage, and utilize their information (paper / digital documents, image data, sound files etc.) in a single unified system.
*

CSP(Content Services Platform)solutions support organizations in generating knowledge from their information with cutting edge technology such as AI and cloud services, in addition to information sharing, management and utilization.