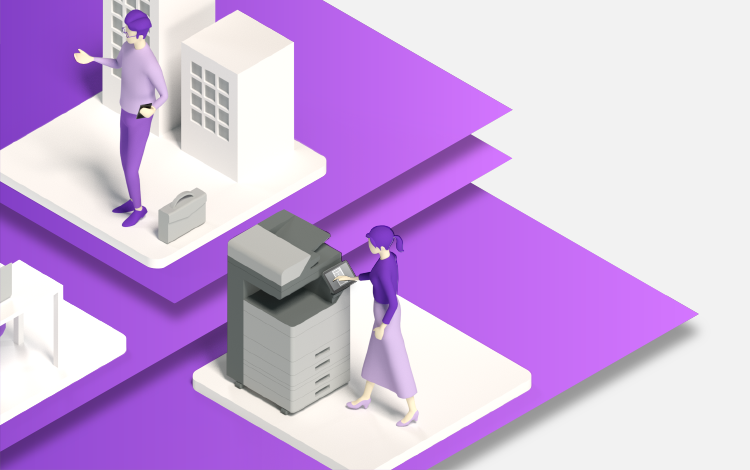 ICT Services
Comprehensive approach to your document environment
Kyocera Document Solutions offers a comprehensive range of products and services. Our environmentally friendly MFPs and printers are designed to keep waste of consumables to a minimum. We also supply fully optimized printing software. Our powerful ECM / CSP solutions help you to integrate, recognize, classify and utilize data in order to extract key insights to grow your business. We also provide ICT consulting in areas such as network interconnectivity between disparate products and services, and the design and operation of digital platforms to support bespoke solutions tailored to customer data requirements.

In addition to overall optimization of hardcopy document processes such as printing, scanning and archiving as well as automation of workflows such as document circulation, we provide one-stop consulting services for the design and operation of networks, servers and cloud environments and associated security measures.

The digitization of information has created a wider range of needs and expectations among enterprises and organizations. Comprehensive tailored document solutions from Kyocera are optimized to meet the specific needs of each individual customer.